SEPTEMBER IS SMITH & WESSON MONTH AT SCHRANK'S!
ALL STORE OWNED MODELS 10% OFF!
COMBINE WITH THE S&W M&P REBATE FOR OUTSTANDING DEALS!
SO MANY MANUFACTURER REBATES GOING ON!
Smith & Wesson is at it again – cash back for M&P pistols! Combine with our September S&W Sale for an even better deal!
(Illinois does not qualify for the gear package rebate)

Sig Sauer is offering 2 free mags and a pistol bag with the purchase of MOST new pistols!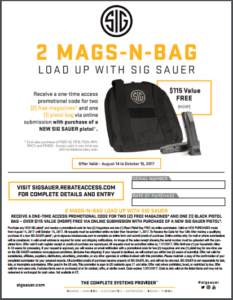 Taurus – get $40 back on a Model 85 – now at a lower price! Or $50 back on the legendary Judge!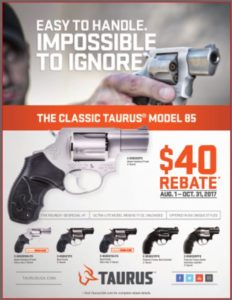 Heckler & Koch – buy a full size P30 or VP pistol, get 4 extra mags!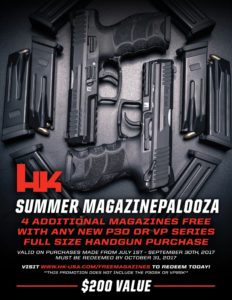 Purchase the new FN 509 – get 3 free mags!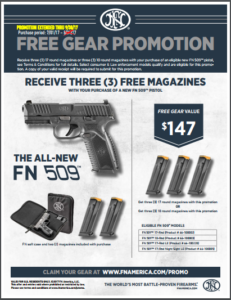 Browning bucks are available on most new Browning firearms – including pistols!

Try out the new Beretta APX and get free gear!
Schrank's Smoke 'N Gun is a proud Glock Blue Label Dealer – in stock NOW!